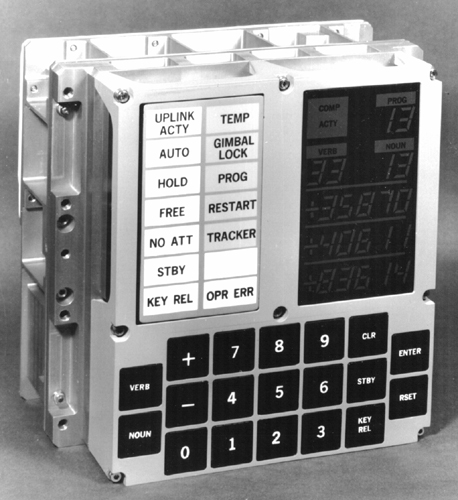 Moore's law simply says that computer power doubles every eighteen months.
[...]
Exponential growth is often hard to grasp, since our minds think linearly. It often starts deceptively slowly. It is so gradual that you sometimes cannot experience the change at all. But over decades, it can completely alter everything around us.
According to Moore's Law, every Christmas your computer games are almost twice as powerful (in terms of memory and processing speed) as they were the previous year. Furthermore, as the years pass, this incremental gain becomes truly monumental. [...]
Today, your cell phone has more computer power than all of NASA back in 1969 when it sent two astronauts to the moon. Video games, which consume enormous amounts of computer power to simulate 3D situations, use more computer power than main frame computers of the previous decade. The Sony Playstation of today, which costs $300, has the power of a military supercomputer of 1997, which cost millions of dollars.
Uit
Physics of the future
van Michio Kaku.
Wat betekent dat nou, dat mijn telefoon meer rekenkracht heeft dan heel NASA in 1969?
Neem nu de
Apollo Guidance Computer
. Deze AGC was computer die er in 1969 voor zorgde dat de Apollo-raket op de "auto-pilot" kon vliegen. Op het plaatje hierboven zie je het beeldschermpje en de "keyboard interface." Lijkt wel een beetje op een telefoon, vind je niet?
Laten we de de
specificaties
van die AGC eens vergelijken met een moderne (
mijn
) telefoon?
| | | |
| --- | --- | --- |
| | AGC | Galaxy S Advance |
| clock-speed | 2,048 Mhz | 1000 Mhz (1 GHz) |
| RAM (Random Access Memory | 4 Kb | 786432 Kb (768 MB) |
| ROM | 32 Kb | 2097152 Kb (2048 MB) |
| Gewicht | 32.000 gr (32 kg) | 120 gr |
| Afmetingen | 610 x 320 x 170 mm | 122,9 x 63 x 9,69 mm |
Wonderlijk.
O en wat nog wonderlijker is: in de commentaren op het excerpt uit
Physics of the future
gaat het meteen over de vraag of de
maanlanding wel echt
was.
That's your internet for you.
Gerelateerd
De opkomst van de aarde
(ED3-blog)
Opslag wordt steeds goedkoper, dus laten we maar alles bewaren
Plaatje:
Apollo guidance computer, display and keyboard interface (DSKY)
van het
Computer History Museum